9 Ways to Get More Organic Traffic
One common problem that website owners have to deal with is driving traffic continually to their website. It is not always appropriate to move forward with paid marketing tools that provide no assurance and only deplete your bank account.
When you launch a product or service through a website, you want your customers to choose you over your competition, and organically increasing your traffic can help you achieve this.
There are numerous cost-free ways you may use to generate website traffic that will cost you nothing but your time. Here are 9 ways to help you generate organic traffic for your website!
OPTIMIZE CONTENT FOR ORGANIC TRAFFIC
First and foremost, create a buyer's persona so you know who your target audience is. This will help you curate content that is specifically generated for a particular set of eyeballs. This will help boost your SEO as well as you will be publishing content that appeals to your ideal buyers.
The process entails tapping into your buyer's personality to understand exactly what they seek along with the keywords they use while conducting research. Optimizing solely for search engines is pointless; all you'll get is keyword-riddled gibberish.
When you publish content, you should make it more readable so that customers feel a sense of involvement and personalization.
This will not only help drive organic traffic but also pursue your customers to spend as much time as possible on your website.
BACKLINKS
If you have clients or friends, ask them to add links to your website on their material; the more incoming links you have, the higher your website will rank on search engines.
Google prioritizes websites with a high number of incoming links; this not only elevates your website's visibility but also increases organic traffic to your website.
The more your webpage appears on other websites, the higher the trustability clients tend to have.
Thats why you should get more backlinks to get better results.
INTERNAL LINKING
Once you've amassed a substantial backlog of information, you may link to it in your blogs as well as on your website, directing readers to additional compelling content.
This could also keep people on your website for a prolonged period, which benefits your search engine rankings.
When you want your customer to get as much information as possible from your website, it's always a good idea to redirect them to topics of a similar kind; this enhances interaction and promotes website traffic.
MAKE USE OF SOCIAL MEDIA
Along with creating appropriate content for your website, you should also reap the benefits of social media in this digital era.
To attract more organic traffic to your website, you should actively publish and create a presence on social media platforms such as Facebook, Twitter, Instagram, and LinkedIn.
Doing so will help foster a natural bond with your clientele and builds confidence. This will not only make your customers more aware of your business, but it will also help generate vital organic traffic.
On the bright side, if your content generates shares or retweets, for instance, this will further amplify your chances of generating raw traffic to your website.
BLOGGING
Blogging is possibly the most effective strategy to enhance organic traffic. It allows you to go further than your website permits and builds a big catalog of useful, persona-optimized material focused on your business' specialty.
Inadequately written, repetitive, or substandard material, on the other hand, can do more harm than good. Avoid it at all costs.
Your content should be genuine; the goal of blog writing is to provide customers with more in-depth knowledge about your products and services, such as their benefits and uses.
MAKE USE OF DATA
Track visitors to your website and blog using a service like Google Analytics. Tracking their location and the keywords they search for will enable you to tailor your content accordingly.
Further, to improve organic traffic, you must provide your clients with what they desire: knowledge and understanding.
Data is always useful; it improves the accuracy and suitability of your strategies to the liking of your customers. There is assurance in planning because the technique is statistically supported.
AIM FOR A HIGHER CLICK-THROUGH RATE
Landing your website on the first page of search engines is getting half the job done. The customer should have more likeness towards your website than the competitive ones.
Optimization of your CTR entails two interlinked benefits; you will attract organic traffic to click on your website rather than your competitors and this will play a positive role in further elevating your position on leading search engines, which Google for instance prioritizes.
Ways to improve click-through rate:
Using the Google developer console, identify content published on your website that has a low CTR – focus on the content that has a high engagement and conversion but a low CTR; this material has the greatest opportunity for improvement.
Improve the SEO-friendliness of your meta-titles by making them more interesting and appealing.
One of the most significant CTR variables is the meta description; the more intriguing and enticing your meta description is, the more likely people are to click on it.
USE SPECIFIED KEYWORDS
Choosing common keywords is one opportunity to carry, but the most advantageous technique is to utilize specific keywords that are relevant to your products and services.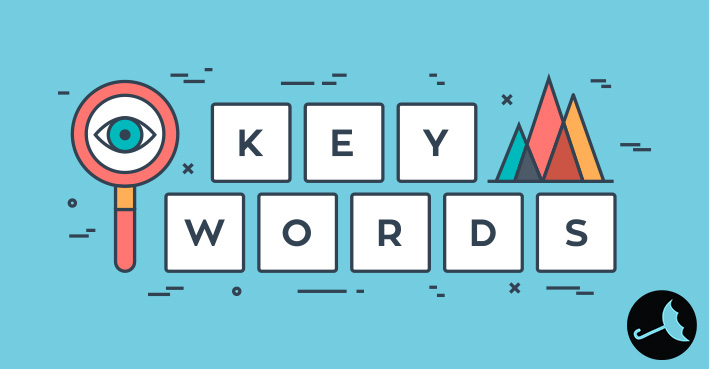 If you can accomplish this regularly, Google will recognize your website as a center for that certain service or product, which further helps elevate search engine rankings. This will indefinitely lead to organic website traffic.
Remember that Google ranking is specific to a certain topic, and customizing your material in a way that improves understanding of that specific subject will always be advantageous to entice organic traffic.
INTERVIEW THOUGHT LEADERS OF YOUR NICHE
Do not only seek highly influential individuals, rather go for people who are willing to provide a thorough analysis and feedback for your visitors.
You would be surprised how many people are willing to have a chat if you request. Send invites to thought leaders in your area asking for personal interviews, and then post the interview sessions on your site.
Not only would the personal touch enhance your reputation and increase the number of visitors to your website, but the guest will most likely share the post as well, further increasing its reach.
In Brief
Make use of the aforementioned tips to witness an increase in organic traffic. Doing so, will not only help save substantial amount of money otherwise spent on paid marketing but will also improve your rank on search engines.
CTR, keywords, blog posts, meta descriptions, and social media promotion are some of the most important things to address if you want to organically increase website traffic.